---
---
Constraints = Freedom
---
Want more freedom in life? Create constraints.
Want to cultivate more creativity in your work? Create constraints.
Want to do more with less? Create constraints.
It's a counterintuitive idea to think that constraints could be so useful in an age of information abundance—where everything we need to know is literally at our fingertips—but this is the time that constraints can help us more than ever before.
If the buzz, the bing, or the flash from your iPhone/iPad/MacBook constantly seems to be pulling your attention in one direction or another—and you can't seem to get a damn thing done—what you need now more than ever is a set of constraints.
Examples of successfully implemented constraints are everywhere 
Dr. Seuss—wrote The Cat In The Hat with only 236 words. It sold millions of copies. Then his publisher came back and said, "I betchya can't write another one with 50 words." So Dr. Seuss took on the challenge and hit em' with one of the most popular children's books of all time—Green Eggs and Ham—which was written with only 50 words.
At work—most people are most productive on the day before they go on vacation… Why? Because they're working within a constraint. They've got X hours to execute Y actions. 
Twitter–say what you need to say in 140 characters or less. 
Creativity/creative writing–some of my most popular writing comes from constraints. For example: writing a blog post about the 9 habits of insanely successful entrepreneurs, with one of the constraints being that I must start each headline with the word "they" and then proceed to describe a specific action, like this: "They work on their hardest task first"
In Summary:
Constraints create freedom
The right constraints can lead to your very best work
Don't make excuses for not working—make things with whatever time/space/materials/tools you have at hand from where you stand. Get started with what you've got; everything else you need will come about after you begin.
---
Audible Audiobooks • Thousands of titles to choose from + listen to on any device. Download your free audiobook here.
FlashBooks Book Summaries • Hundreds of self-help and business book summaries you can read (or listen to!) in about 20 minutes per book. The best part? The book summaries are designed specifically for busy peeps on the go (like you, perhaps?) Start your risk-free, 7-day trial here. 
Want more details? With FlashBooks, you can get your knowledge on whenever you want, wherever you want. You can listen to audiobook summaries on your morning commute to work, or you can easily read a summary on your phone while you're waiting in line at the bank. No matter what you're doing or where you're going, FlashBooks are flexible enough to be taken along for the ride, ready to help you get more knowledge in less time. Get access to hundreds of best-selling business + self-help book summaries for just $1 here or visit getflashnotes.com/join to get started today.  Join for just a buck today. If for some reason you're not diggin' it, you can easily cancel whenever you want (but if you're anything like any of our 150,000+ other members, you'll probably wanna stick around!) Join for just $1: getflashnotes.com/join
---
LIVE LIKE YOU GIVE A DAMN,
DEAN BOKHARI //  Join 593,201 members of the Meaningful Movement »
---
Connect with Dean: 
Subscribe to blog (it's free) | Twitter: @deanbokhari | Facebook | LinkedIn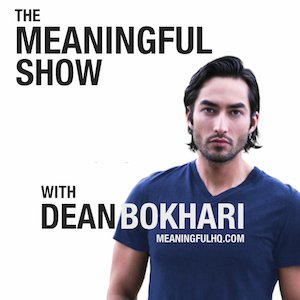 "Dean Bokhari's Meaningful Show is the Self-Improvement Podcast I've been waiting for. It's actionable, inspiring, and BS-Free."--Brett Silo

---
Search for more podcasts + articles...
---
---
Top Audiobooks narrated by Dean Bokhari on audible
Book summaries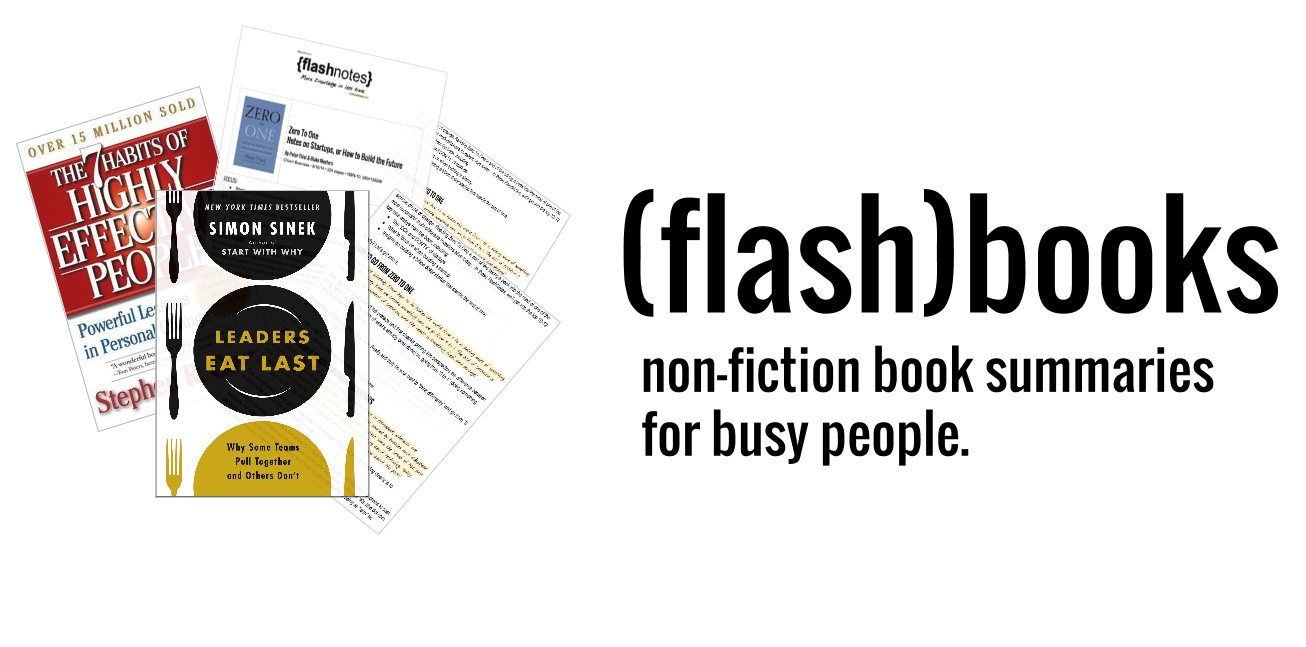 (Click here. Opens new window)
Read or Listen to top Self-Help + Business Book Summaries in 20 Minutes or Less.
NAV