Dean Bokhari's Meaningful Show Podcast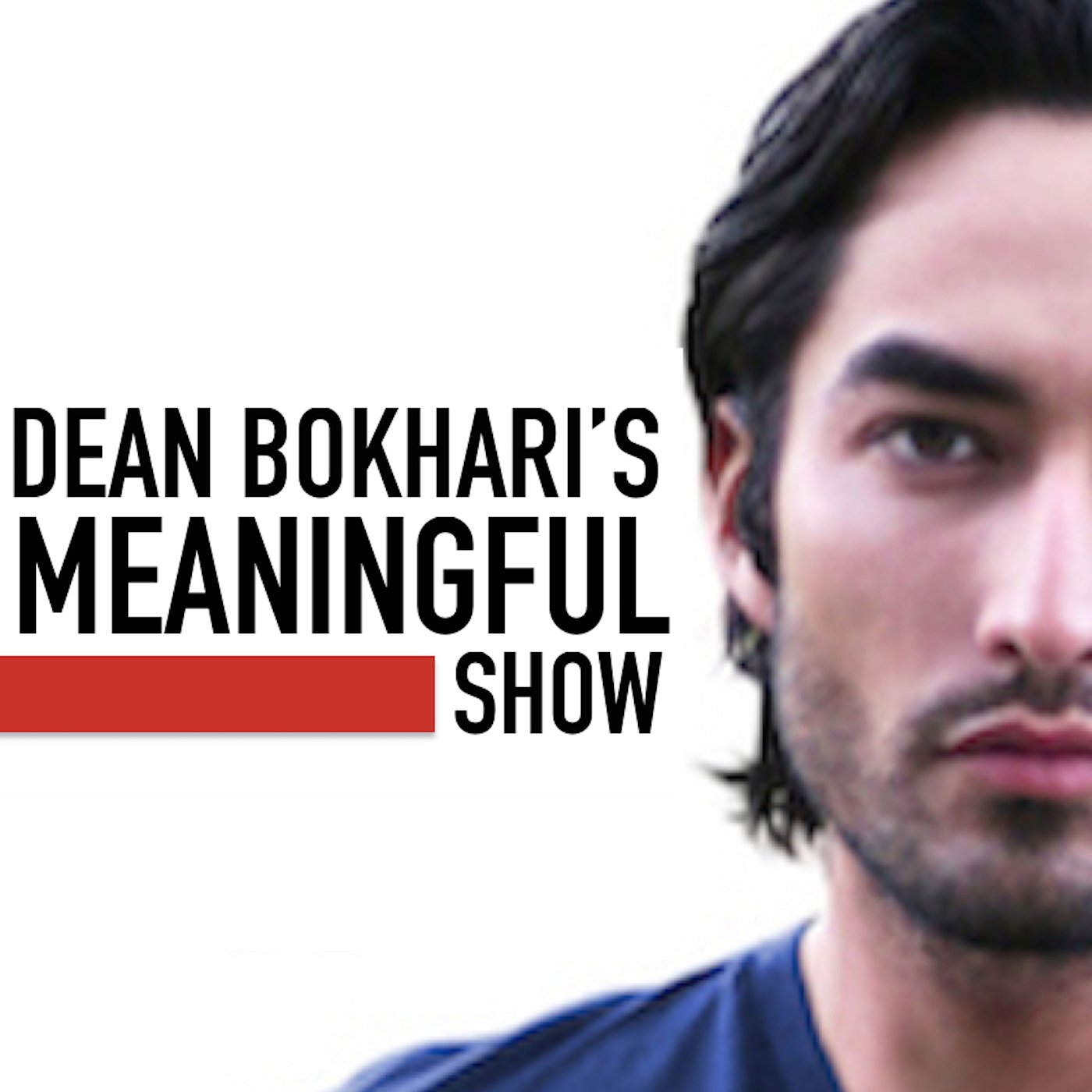 About the show/podcast
Dean Bokhari's Meaningful Show is a place for people everywhere to come and learn actionable insights about leading a successful life, maintaining motivation, and doing meaningful work. Tune-in and take action every week with me, Dean Bokhari, as I do my best to bring you the ideas that inspire you to take your life to the next level.
---
Full episode list
Welcome to the self development and motivational podcast you've been waiting for. Below, you'll find every episode of Dean Bokhari's Meaningful Show linked and listed in reverse-chronological order. For show notes and details about each episode, click the title.
305. 3 Tips to Stop the Snowball Effect of Negative Thinking
304. Success is Sequential, Not Simultaneous
302. 6 New Years Goal Setting Mistakes to Avoid
301. Reduce Fear and Worry by Living in the Present Moment
300. Book Summary: Nonviolent Communication by Marshall Rosenberg
299. How to Develop Unshakeable Courage
298. Feeling Unfulfilled in Life? Here Are 3 Reasons Why
297. Wildfire 
295. Evening Routines and Nightly Rituals
294. Acres of Diamonds
292. The Daily Design: How to Start Your Day, Your Way
291. How to Handle Uncertainty
290. Shine Celebrations (How Small Wins Yield Huge Returns)
289. Finding Motivation to Lose Weight and Get in Shape
288. Black Dots and Bright Spots
287. Response-ability
286. Continue reading "How to Overcome Laziness
285. It's Time To Reignite Your Ambition
284. Be the Leader You Want to Have
280-282. 26 Tips For Working From Home Productively: 3-Part Podcast Series
279. The Power of Marginal Gains
278. Working From Home Got You Stressed? Try This
277. Use Mini Habits to Make Major Changes
276. One of the Easiest Self Motivation Techniques You'll Ever Discover
275. Beat Procrastination with The Next Action Habit
274. Green Juice Gives You Wings
273. Productivity Apps and Tools that Dean Bokhari Uses Everyday
272. Find a Virtual Accountability Partner While Working From Home
271. How to Motivate Yourself to Do Anything
270. Manage Outcomes, Not Activities
269. How to Respond to Stress: Pause, Perceive, Proceed
268. Find Your Period of Peak Performance
266. 4 Components of a Healthy Morning Routine
265. The Ivy Lee Method
264. Create Rituals to Prime Your Mind to Work From Home
263. A Quick Announcement
262. Getting Things Done by David Allen (Audio Summary)
261. Create Something Useful With Your Spare Time
260. Are You OK?
259. Do This When You Feel Depressed
258. 6 Ways to Elevate Your Life by Elevating Your Communication
257. Contribution
256: The Top 5 Regrets of the Dying
255: 8 Things That Cause Your Lack of Motivation—And What to Do About Them (Part II)
254: 8 Things That Cause Your Lack of Motivation—And What to Do About Them (Part I)
253: Yearly Themes
252: Let Go of Limiting Language and Reinforce What You Want
251: Crush Resistance
250: The Real Key To Getting People to Like You
249: Productivity Improvement Tips—4 Ways to Boost Your Daily Productivity
248: The 10X Rule by Grant Cardone : Audiobook Summary

245: The 10-Day Mental Overhaul
243: Moving Beyond Your Comfort Zone
242: You Are a Badass by Jen Sincero : Book Summary
241: 7 Habits of Highly Effective People by Stephen Covey : Book Summary
240: Take Initiative
239: The Passion Paradox
238: How to Boost Motivation and Meaning at Work
237: Independence
236: Inputs vs Outputs
235: Emotional Intelligence (Part II.) 
234: Emotional Intelligence (Part I.) 
232: How to Turn a Terrible Day into a Phenomenal Day
231: 10 Things To Remember if You Want To Do What You Love For a Living
230: Never Stop Doing Your Best
229: Become a Doer Now
228: The Power of Clarity
227: Temptation Bundling (The Key To Building Hard Habits)
226: Handling Humiliation with a Growth-Mindset
224: How to Form a New Habit in 10 Simple Steps, Part II.
223: How to Form a New Habit in 10 Simple Steps, Part I.
222: 2019: Year of Action
221: Make it Stick (podcast only, article version coming soon)
220: Applying Self-Discipline (podcast only, article version coming soon)
219: Mental Subtraction
218: Happiness vs Meaning (podcast only, article version coming soon)
217: The Power of Now
216: 4 Goal Setting Tricks and Techniques You Need to Know
215: 7 Simple Ways to Generate Ideas (For Anything)
214: 5 Tips For Avoiding Procrastination
213: Be Antifragile
212: You Are NOT Your Inner Dialogue
211: Do You Care Too Much About What People Think?
210: The Bystander Effect—Don't Just Stand There, Do Something!
209: 5 Principles of Success (from Principles : Life and Work by Ray Dalio)
208: Your Declaration of Independence

207: 3 Obstacles to Mastery: Meet The Hacker, Dabbler & Obsessive
206: Sell or Be Sold
205: Self Development and Communication
204: Turning Weakness into Strength
203: Skin in the Game
202: The Compound Effect by Darren Hardy (Book Summary)
201: Idea Killers
200: Stand Up Straight With Your Shoulders Back
199: Here's How to Figure Out if You're a Morning Person vs Night Person

198: How to Make Yourself Indispensable
197: The Key to Creating Your Best Year Ever
196: 30 More Life Lessons Learned in 30 Years (Lessons 16-30)
195: 30 More Life Lessons Learned in 30 Years (Lessons 1-15)
194: How to Find Your Why and Communicate Your Purpose to the World
173: 30 Day Trials: The Secret to Starting Good Habits That Stick
171: The 5 Love Languages - Which One Do You Speak?
170: 30 Life Lessons Learned in 30 Years
164: 5 Deadly Mistakes That Prevent You From Achieving Your Goals
163: How To Change When Change Is Hard
162: Pre-Suasion: To Influence Others, Use "The Principle of Unity"
161: 
160: Paul Smith: Sell With a Story
159: 8 Simple Ideas on Finding Your Calling
158: Learn To Love Yourself: 9 Ways To Cultivate Self-Love
157: 3 Reasons Why You're Unfulfilled
156: Kute Blackson: You Are The One
155: Psycho Cybernetics by Maxwell Maltz : Book Summary
154: You Make Mistakes--Mistakes Don't Make You
153: The 10X Rule
152: 3 Laws to Redefine Your Life and Succeed on Your Own Terms
151: 4 Major Keys To Achieving Your Goals (Backed by Science)
150: 99% is a BITCH; 100% is a BREEZE
149: Tucker Max: How To Write a Best-Selling Book
148: Inspiration vs Motivation
147: Jonah Berger: Invisible Influence
146: Flow: The 9 Essential Elements of Happiness in Life and Work
145: Kevin Kelly: The Technological Forces That Will Shape Your Future
144: Michael Bungay Stanier - The Coaching Habit

143: The Four Thieves of Productivity
142:

141: The First Key To Mastery : Finding Your Life's Task
140:

139: Getting Better Sleep : 17 Science-Backed Tips For Getting a Good Night's Sleep
138: Know What You Want
137: Shawn Stevenson - Sleep Smarter
136: Joy-Money-Flow : The Simple Formula For The Work You Were Born To Do
135: Disfluency - The Secret to Turning Knowledge into Power
134: Chris Guillebeau - How to Find the Work You Were Meant to Do
133: Stretch Goals + SMART Goals = SUCCESS (Smarter Faster Better, Part II)
132: How To Be Smarter, Faster and Better at Everything, Part I: Goals
131: Daniel Coyle - The Talent Code

130: Carmine Gallo - The Storyteller's Secret
129: 13 Easy Ways To Get People To Like You
128: Strategic Procrastination
127: 11 Tips to Have a Long-Lasting, Happy Relationship
126: Resistance: 3 Steps to Embracing Struggle
125: Positive Thinking Is NOT Enough
124: Jay Papasan - The ONE Thing
123: The Power of Habit: 3 Steps To Creating Good Habits
122: 7 Habits of Highly Effective People vs Ineffective People
121: Take Action
120: Stressed Out? Remember Your Core Values
119: Working on Your Personal Growth and Development
115: The Talent Code
114: The Science of Successful Learning
113: 9 Tips To Overcome Public Speaking Anxiety
112: Protein Powder, The China Study, and Turning Cancer Off
111: Journaling For Simple Success
109: 7 Secrets To Succeeding As A Risk Taker
108: Jenny Santi - The Giving Way To Happiness
107: 4 Ways To Use Self-Improvement For Stress Management
106: Get Comfortable Being Uncomfortable
105: Stop Being Reasonable. Be Unreasonable Instead
103: MUHAMMAD ALI'S REAL SECRET TO SUCCESS--THE GROWTH MINDSET
102: Jesse Itzler - Living With a SEAL

101: Finding Focus When You're Overwhelmed

099: 86,400 Ticks of The Clock
098: Idea Juicing
096: You Are Perfect

095: Zero To One

094: How To Stop Procrastinating

093: 12 Powerful "Mini Habits" To Practice Daily

092: Your Brain On Bread

091: Respond Rather Than React

090: Habit Ramps

088: DECIDE

087: Watch Your Language: "I Get To Do" vs "I Have To Do"

086: Goal-Setting: Should You Share Your Goals? (Yes and No)

085: Want Success? Start With Developing a Vision
084: Self-Talk
083: Modern Romance by Aziz Ansari - Book Summary
082: Bruce Lee's Wisdom For The Way
081: Is It Okay To Copy?

080: How To Motivate Yourself No Matter What

079: Todd Henry - Louder Than Words
077: Don't Do Your Best

076: The Super Simple Secret Skill You Need To Succeed

075: The War of Art by Stephen Pressfield
074: How To Make Money Online (The Legit Way)
073: Essentialism and The Power of Choice
072: The Power of Belief

071: The Power of Focus

070: Dan Ward - The Simplicity Cycle
069: Overcoming Procrastination : 3 Unconventional Methods That Work
068: 10 Tips On How To Do What You Love For a Living
067: How To Focus
066: Weight Loss and Willpower
065: Tom Rath - Are You Fully Charged? 3 Keys To Energizing Your Work + Life
064: Susan Baroncini-Moe - Business In Blue Jeans
063: Hate Your Job? Here's How To Fix That Right Now
062: Ben Decker - Communicate To Influence
061: The Happiness of Pursuit by Chris Guillebeau - Book Summary
060: What To Do When It's Your Turn (and it's always your turn)
059: Kimanzi Constable - Are You Living or Existing?
058: Be ALL That You POSSIBLY Can
057: 10% Happier by Dan Harris (Audio Book Summary)
056: Lyle McDonald - Bodybuilding Drugs + the Psychology of Fat-Loss
055: The Charisma Myth

054: Dr. Alan Christianson - The Adrenal Reset Diet

052: Jessica Turner - The Fringe Hours
050: Meditation 101: How To Meditate Without Losing Your Mind
049: What's Dean's Favorite Book?
048:  Alfie Kohn - The Case Against Competition
045:  Are You Following The Follower
044:  The Power of Negative Thinking
043:  How to Wake Up Early and Workout
042:  How To Uncover Happiness + Overcome Depression
041:  Jairek Robbins - Achieve success by living with Purpose
040:  Zoltan Istvan - 2016 U.S. Presidential Candidate
039:  Online Dating - Is it worth it?
038:  Chris Widener - How to become a Motivational Speaker
037:  The Wheel of Life
036:  Goals vs Habits - What's the difference?
035:  How to quit smoking
033.  Designing the perfect morning ritual
032:  How to make your habits stick in 2015
030:  The Pomodoro Technique - Is it Right For You?
028:  Tyler Tervooren - Riskology

027:  Robert Fortunato - How to be the happiest person ever

026:  The 7 Habits of Highly Effective People
025:  Nir Eyal - Hooked: How To Build Habit-Forming Products
024:  Erwan Le Corre: How to become a fitness entrepreneur
023:  Zero To One by Peter Thiel - Book Summary
021:  Jordan Harbinger - The Art of Charm
020:  Inbound Marketing: Attract, Engage, and Delight Customers Online
019:  Targeting a profitable niche doing what you love
018:  How to pick the perfect projects to work on, every time
017:  How to set goals without killing yourself
016:  How to get anyone to like you
015: How to replace crappy habits with good ones
014:  How to take control of your life with a personal development plan 
013:  Your decisions determine your destiny
012:  PASSION - what is it and where does it come from?
011:  There are 3 types of experts - which one are you?
010:  Chris Brogan on failure, freaks, and Tony Robbins
008: (video only) An Honest Alternative To "Fake It Till You Make It"

006: (video only) How storytelling helps you increase prices
>> diggin' this content? stay up to date with the latest + greatest by subscribing to free weekly updates
Search for more podcasts + articles...
---
Best-selling Professional + personal development courses by Dean Bokhari
---
Top Audiobooks narrated by Dean Bokhari on audible
Book summaries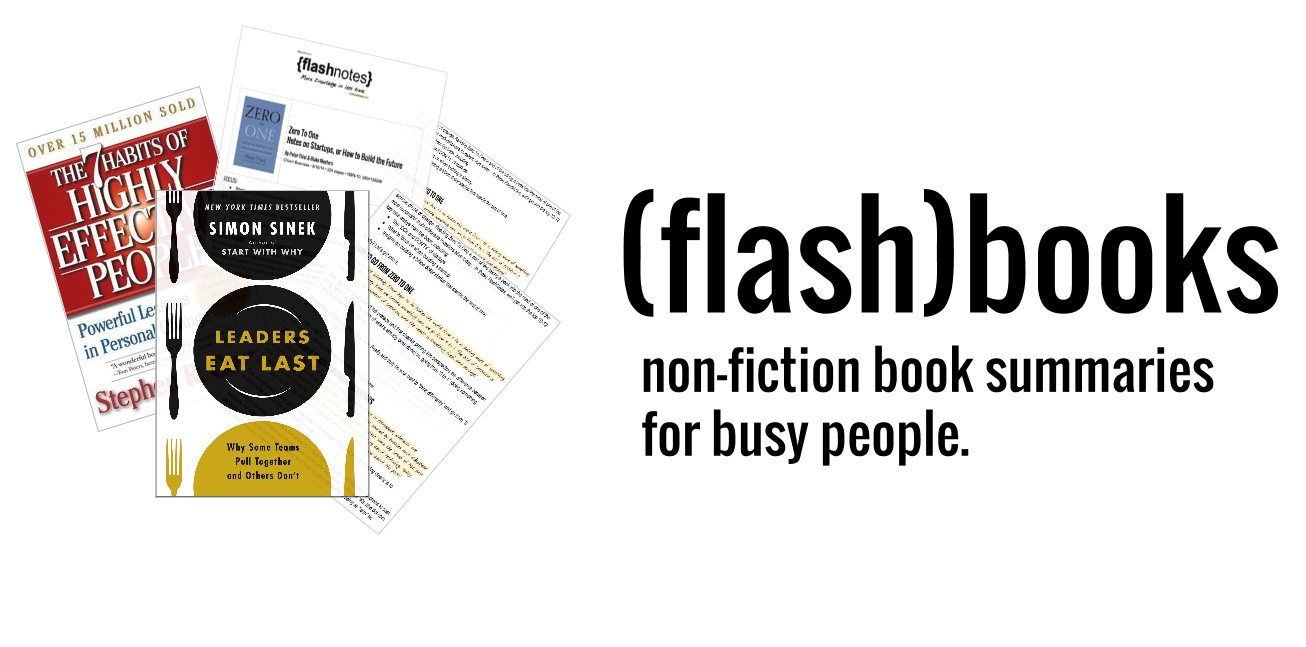 (Click here. Opens new window)
Read or Listen to top Self-Help + Business Book Summaries in 20 Minutes or Less.
NAV