Popular articles: Business, Career + Meaningful work
Working from home can be hard—especially if you've got a family. Here's a short guide on maximizing your productivity and getting things done while you WFH.

5 skills you can master and demonstrate that go beyond basic resumes and cover letters and show employers what you can bring to the table. 
Read these books to create a career that lights you on fire.

Cal Newport - Deep Work: Focused Success In A Distracted World

8 Simple Ideas on Finding Your Calling

A short story to help you discover your hidden skills.

---
Resources + tools to find meaningful work
GetFlashNotes Book Summaries - a place for busy people to get more knowledge in less time. Wanna read that NY Times Best Seller, but just don't have the time (or patience?) -- there's a FlashNote for that... now you can read it in 20 minutes instead of 20 days. Wanna learn how to design + sell iPhone apps but can't code worth a damn? No worries, now you can learn how to do it a week or two. How about that leadership book you heard about? there's a FlashNote for that too.

Search for more podcasts + articles...
---
"Dean Bokhari's Meaningful Show is the Self-Improvement Podcast I've been waiting for. It's actionable, inspiring, and BS-Free."--Brett Silo

---
Book summaries

free (and meaningful) goodies 
book summaries for busy people.




Self-improvement + business book summaries you can read or listen to in under 20 minutes.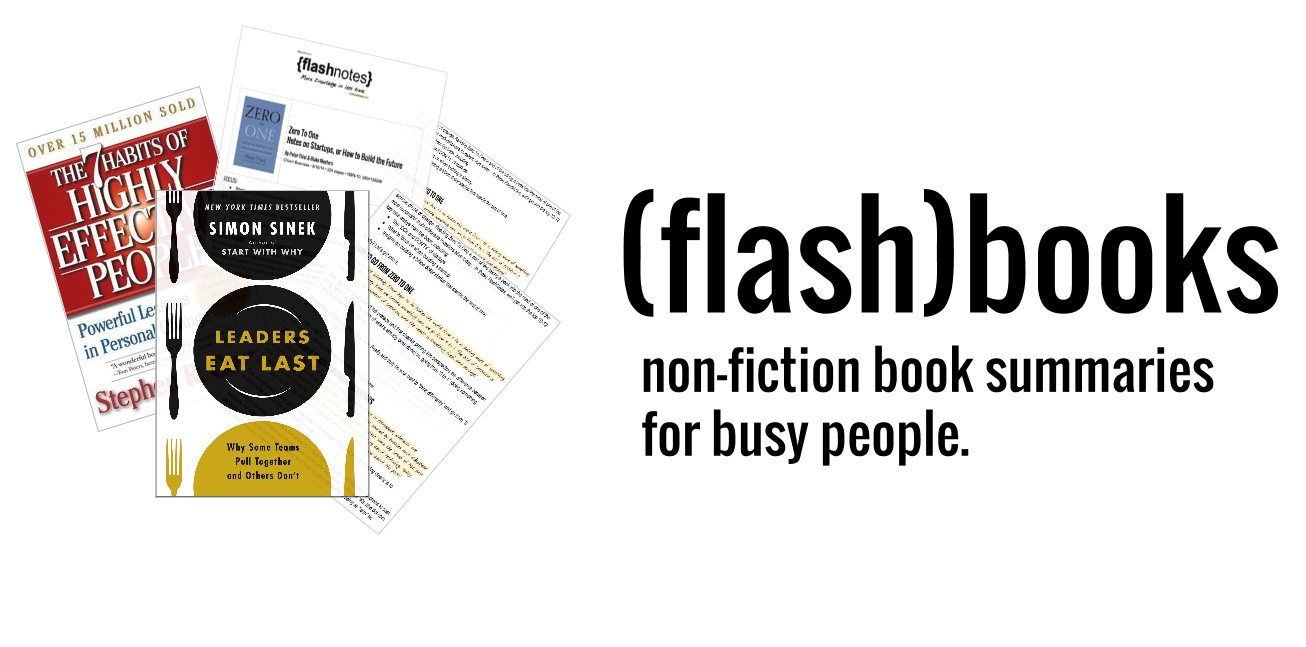 (Click here. Opens new window)
NAV