---
8 Simple Ideas on Finding Your Calling
---
"When we share what we were brought here to give, we are in alignment with our highest, most powerful selves." ―Jen Sincero, You Are a Badass (full summary here)
What are you called on this earth to do? If that question seems too broad, then limit it to asking yourself what your gifts and talents are. Gifts are meant to be given, so if the world has gifted you with a special talent, it's your responsibility to figure out how it can be used for the betterment of the world around us. 
There is no one right way to find your calling. Many people take their whole lives to find what they are passionate about. However, the important part is that you are constantly seeking. Look inside yourself to find what makes you feel alive and tap into that. Find new ways to do it, and explore what it looks like to more fully devote yourself to it. 
Follow these steps to begin the process of self discovery and finding your calling...
EP159. 8 Simple Ideas on Finding Your Calling
1. Be the alien. 
Try looking at your life from the outside. What stands out? What connections do you have that could be maximized?
2. Take the first right step.
Don't spend hours or years researching what step you need to take first—instead go and DO something. It's the best way to learn what works.

For example, there are On Line Doctorate Degrees you can look into so you can get signed up and start right away from the comfort of your home. All you have to do is register and take the first step to have a brand new career and fresh outlook for your professional life. 
3. Do your best where ever you're at.
You likely won't land yourself in your dream situation right away. Don't let that stop you from doing your best work right where you are.
4. Don't reinvent the wheel.
Other people have been traveling this road long before your time—leverage their wisdom whenever possible. Find the people whose lives fill you with yearning and follow the steps they took to achieve their success.

5. Don't get caught in the thunderbolt hype.
If you think the idea of your one true calling is going to hit you over the head someday, think again. Most great ideas come from due diligence and putting in your time towards self discovery.
6. Listen to your intuition. 
You know better than anyone else what you love to do, so listen to yourself. Spending even five minutes a day centering yourself so that you can listen to your inner guidance will go a long way towards helping you towards finding your calling.
7. Follow your fantasies. 
Look deeper into the daydreams that your brain has when it isn't responsible for being rational. What does it think about? What does it yearn for? Often this is a great way to tap into what your best life could look like.
8. Love yourself. 
You can't truly love anyone or anything—let alone find your calling—without first loving yourself. Enough said. 
---
PS: Want the full book summary on You Are a Badass? Get it here.
---
Don't miss a thing! Subscribe below
---
Dean Bokhari's Meaningful show is supported by...
Audible Audiobooks • Thousands of titles to choose from + listen to on any device. Download your free audiobook here.
FlashBooks Book Summaries • Hundreds of self-help and business book summaries you can read (or listen to!) in about 20 minutes per book. The best part? The book summaries are designed specifically for busy peeps on the go (like you, perhaps?) Start your risk-free, 7-day trial here. 
Want more details? With FlashBooks, you can get your knowledge on whenever you want, wherever you want. You can listen to audiobook summaries on your morning commute to work, or you can easily read a summary on your phone while you're waiting in line at the bank. No matter what you're doing or where you're going, FlashBooks are flexible enough to be taken along for the ride, ready to help you get more knowledge in less time. Get access to hundreds of best-selling business + self-help book summaries for just $1 here or visit getflashnotes.com/join to get started today.  Join for just a buck today. If for some reason you're not diggin' it, you can easily cancel whenever you want (but if you're anything like any of our 150,000+ other members, you'll probably wanna stick around!) Join for just $1: getflashnotes.com/join
---
---
LIVE LIKE YOU GIVE A DAMN,
DEAN BOKHARI //  Join 593,201 members of the Meaningful Movement »
---
Connect with Dean: 
Subscribe to blog (it's free) | Twitter: @deanbokhari | Facebook | LinkedIn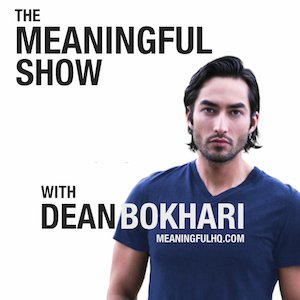 "Dean Bokhari's Meaningful Show is the Self-Improvement Podcast I've been waiting for. It's actionable, inspiring, and BS-Free."--Brett Silo

---
Search for more podcasts + articles...
---
---
Top Audiobooks narrated by Dean Bokhari on audible
Book summaries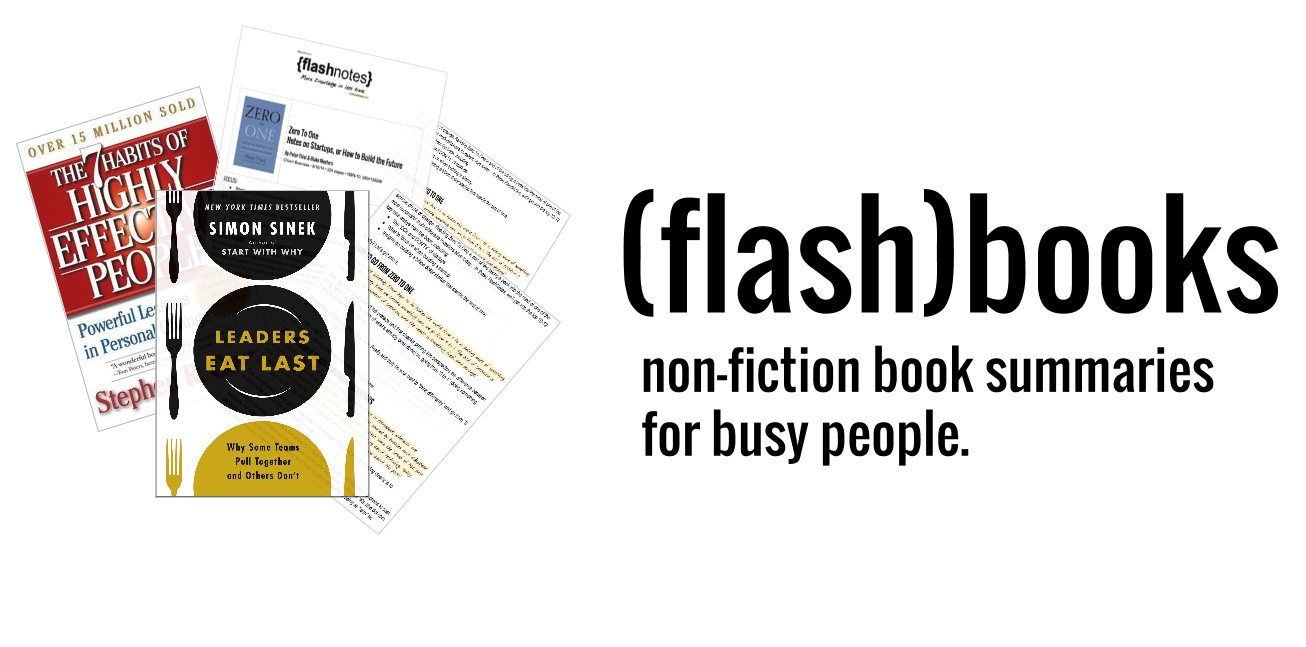 (Click here. Opens new window)
Read or Listen to top Self-Help + Business Book Summaries in 20 Minutes or Less.
NAV