Hooked : How to build habit forming products - interview with author Nir Eyal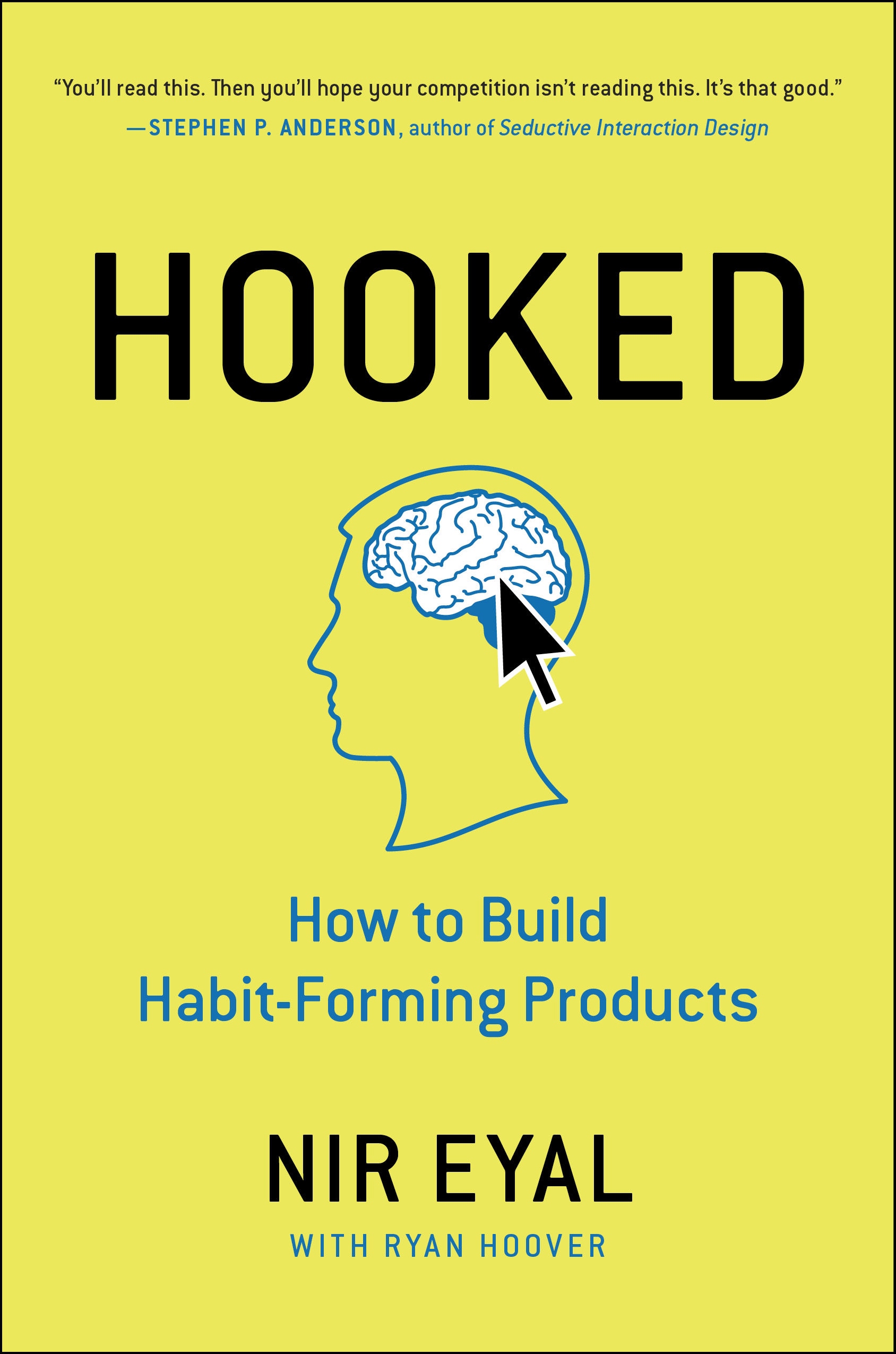 "As I made connections between research and reality, what I learned was, that our behavior is designed." – Nir Eyal
Nir Eyal is an investor, educator, and author of the book "Hooked: How To Build Habit Forming Products." He's also a frequent contributing writer for Forbes, TechCrunch, and Psychology Today. You can also find him on his blog, NirandFar.com, where he writes about Business, Behavior, and the Brain.
Here's what we cover in this conversation:
Why is it so important to know about habit forming products?

How to design habit forming products, 

the future of tech, 

and much, much more. 

If you're at all interested in learning what it takes to create products that help others create positive habits in life and business, this episode is for you.
Hooked : How To Build Habit Forming Products | Interview with Author Nir Eyal
Listen This Episode on iTunes here • Or Stream Below Now:
If you can't see the above, here are other ways to listen:

- Listen to it on iTunes
- Stream it by clicking here
- Download as MP3 (right click here and "save as")
Audible Audiobooks • Thousands of titles to choose from + listen to on any device. Download your free audiobook here.
FlashBooks Book Summaries • Hundreds of self-help and business book summaries you can read (or listen to!) in about 20 minutes per book. The best part? The book summaries are designed specifically for busy peeps on the go (like you, perhaps?) Start your risk-free, 7-day trial here. 
Want more details? With FlashBooks, you can get your knowledge on whenever you want, wherever you want. You can listen to audiobook summaries on your morning commute to work, or you can easily read a summary on your phone while you're waiting in line at the bank. No matter what you're doing or where you're going, FlashBooks are flexible enough to be taken along for the ride, ready to help you get more knowledge in less time. Get access to hundreds of best-selling business + self-help book summaries for just $1 here or visit getflashnotes.com/join to get started today.  Join for just a buck today. If for some reason you're not diggin' it, you can easily cancel whenever you want (but if you're anything like any of our 150,000+ other members, you'll probably wanna stick around!) Join for just $1: getflashnotes.com/join
Show notes
Episode #25: Nir Eyal - Hooked: How To Build Habit Forming Products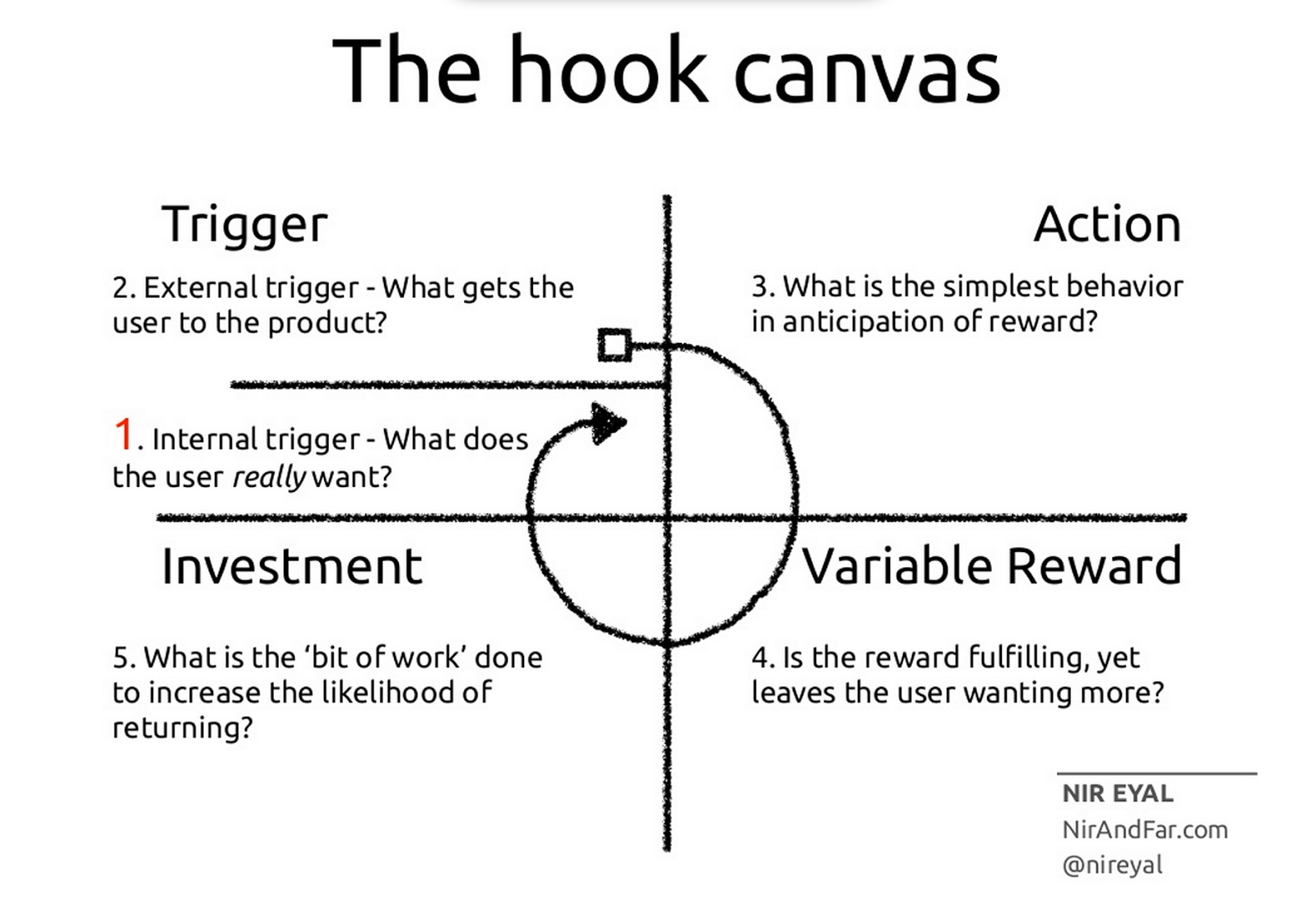 credit: nirandfar.com
- ATARI: A Hook Model Has 4 Parts > Trigger > Action > Reward > Investment

- Basic elements of building a habit forming product:  GEM = Growth -> Engagement -> Monetization
- When building a habit forming product, it's worth it to consider satiating a basic human need.
- Popular apps predicated on basic human needs:
When you're LOST -- SEARCH Google
When you're LONELY -- CONNECT on Facebook
When you're HUNGRY -- FIND FOOD on Yelp
- Is your product a "Vitamin" or a "Painkiller"?
Vitamins = positive, often emotional benefit. Makes you feel good.
Painkiller = alleviates a pain. Pulls out a thorn. Makes the hurt go away.
Clever combo of both = that itch/feeling you get when you "just have to" respond to a text... even when you're driving.
PEOPLE + BOOKS MENTIONED:
* Hooked: How To Build Habit Forming Products by Nir Eyal
* Pyscho-Cybernetics by Maxwell Maltz (get the book summary here)
* The ONE Thing by Gary Keller (get the book summary here)
* Zero To One by Peter Thiel, Blake Masters (get the book summary here or listen to the free audio book summary here)
* Ryan Hoover: Nir's co-author on "Hooked" and founder of Product Hunt
* Lewin (of Lewin's Equation:  b = f (p, e))
* Mary Roach
SELECTED RESOURCES + LINKS:

CONNECT WITH NIR EYAL:
buy the book
Search for more podcasts + articles...
---
---
Top Audiobooks narrated by Dean Bokhari on audible
Book summaries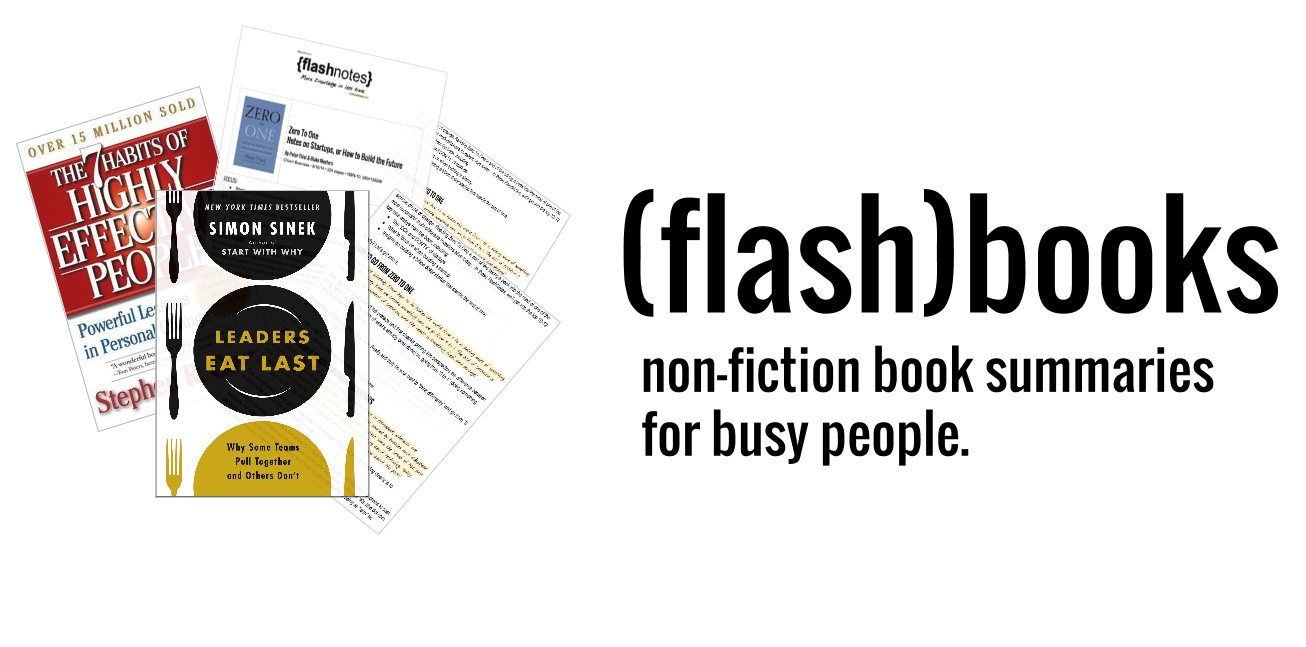 (Click here. Opens new window)
Read or Listen to top Self-Help + Business Book Summaries in 20 Minutes or Less.
NAV