---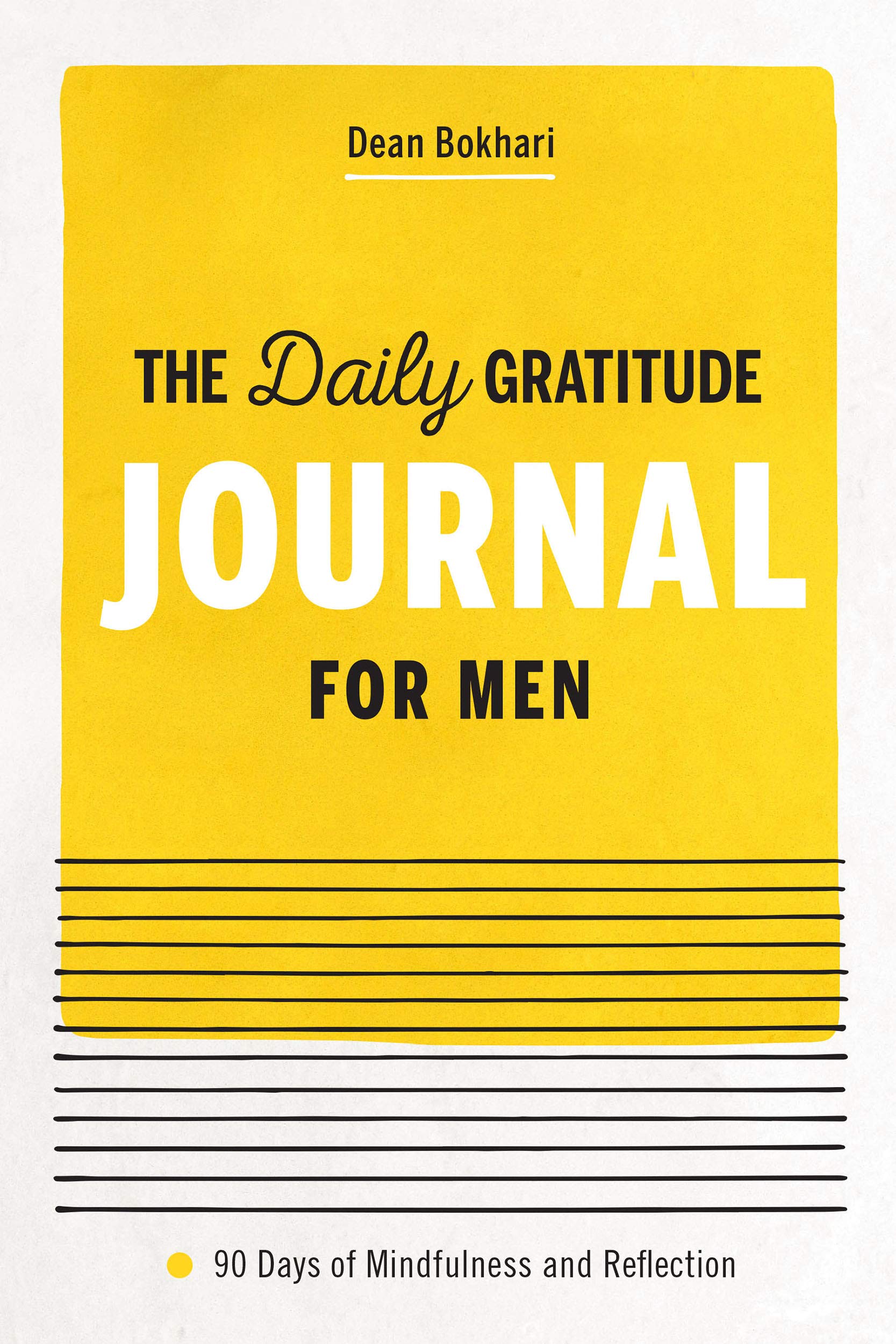 The Power of Journaling
---
Today I'm super excited to announce the publication of my new book/journal: The Daily Gratitude Journal for Men!
In this episode of the podcast, I'll share the transformative impact that journaling has had on my life over the last 10+ years (and how it can completely change yours, too!)
Plus: I'll share how I created and wrote my new book (available for sale on 2/2/2021). Scroll down to learn more about the book and how to pre-order your own copies. 
Start listening to this episode by hitting the Play button or via your preferred podcast platform by following the links below. 
MP3 | Apple Podcasts | Spotify | Overcast | Google Podcasts

---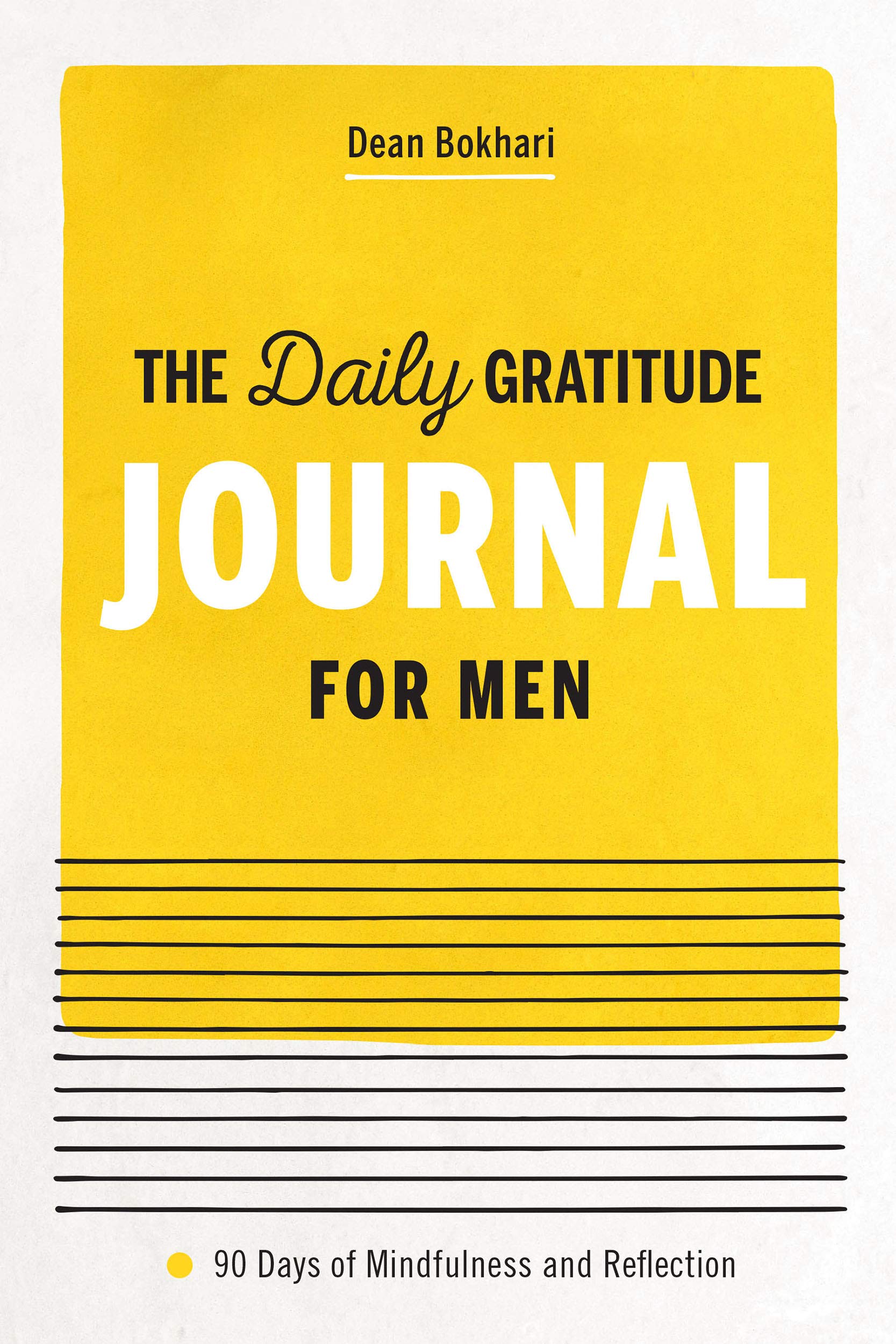 Find gratitude with this motivational journal for men
Learn how incorporating gratitude into your life can make you the best version of yourself. This gratitude journal for men is a straightforward, thought-provoking collection of prompts designed to help men explore the core components of gratitude―awareness, intention, and action―through short, simple, and insightful prompts.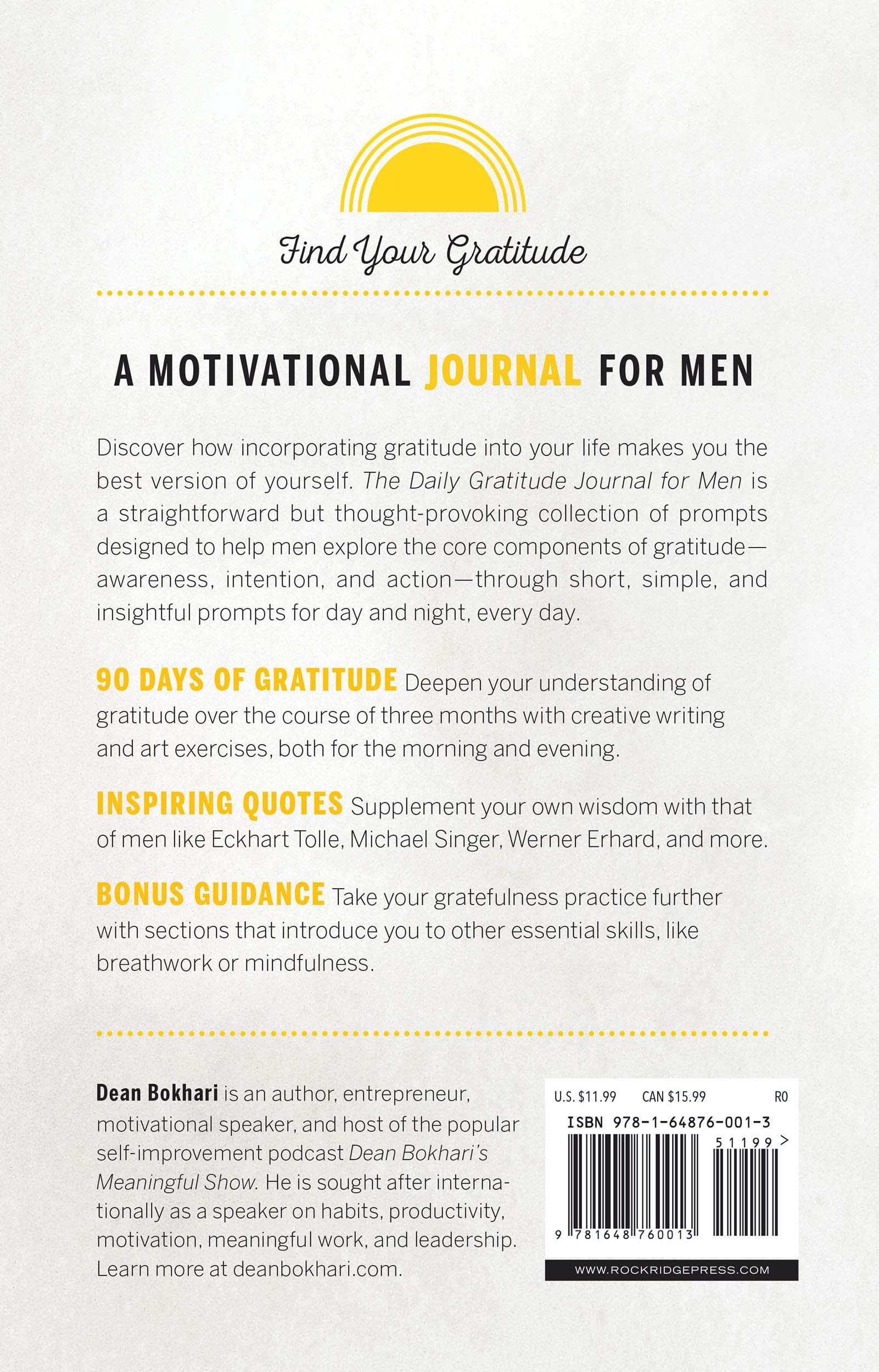 The Daily Gratitude Journal for Men includes:

90 Days of gratitude―Discover the things you are thankful for with two creative writing or art exercises each day, one for the morning and one for the evening.
Poignant quotes―Reflect on the inspiring words and wisdom of men like Eckhart Tolle, Michael Singer, Werner Erhard, and more.
Bonus guidance―Go further with other practices that will help you on your gratitude journey, including breathwork and mindfulness.
Boost happiness, positivity, and personal growth with this gratitude journal for men. Preorder copies for yourself and/or as gifts here.
---
LIVE LIKE YOU GIVE A DAMN,
DEAN BOKHARI //  Join 593,201 members of the Meaningful Movement »
---
Connect with Dean: 
Subscribe to blog (it's free) | X: @deanbokhari | Facebook | LinkedIn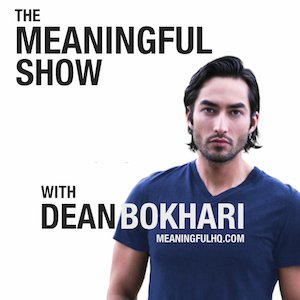 "Dean Bokhari's Meaningful Show is the Self-Improvement Podcast I've been waiting for. It's actionable, inspiring, and BS-Free."--Brett Silo

---
Search for more podcasts + articles...
---
Best-selling Professional + personal development courses by Dean Bokhari
---
Top Audiobooks narrated by Dean Bokhari on audible
Book summaries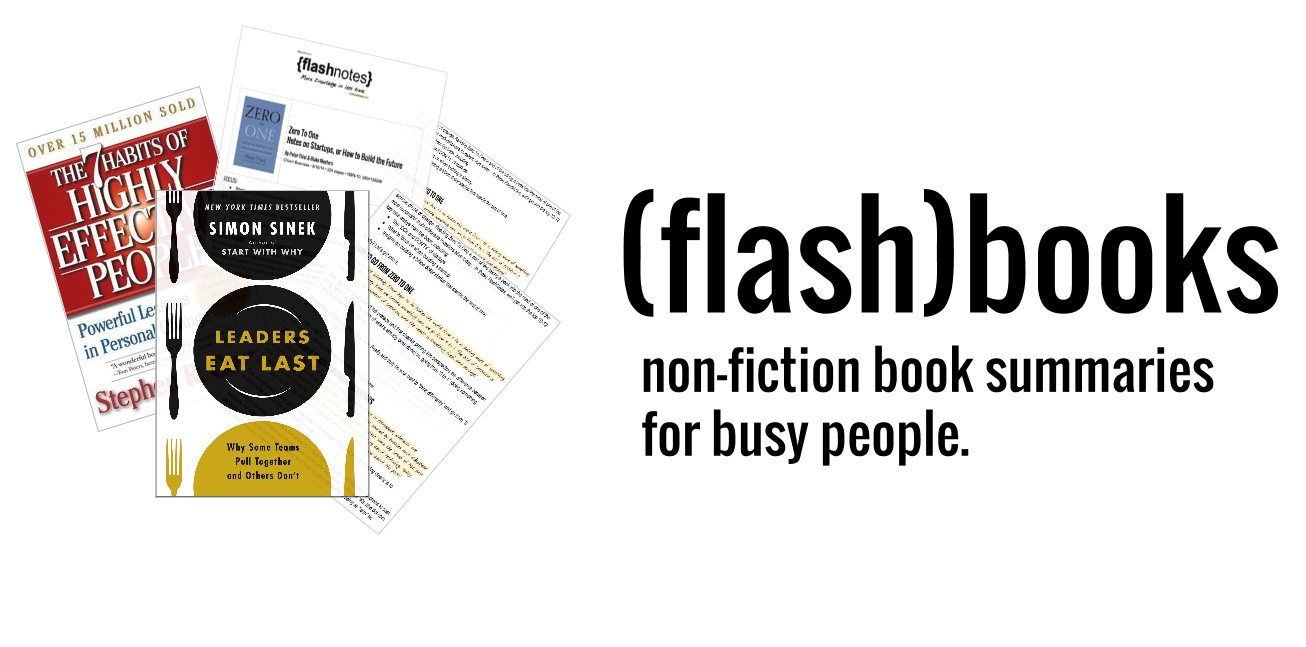 (Click here. Opens new window)
Read or Listen to top Self-Help + Business Book Summaries in 20 Minutes or Less.
NAV