Know what you want
---
EP138. Know What You Want • Listen Below
Do You Know What You Want?
Aristotle once said, "The way to achieve success is first to have a definite, clear practical ideal—a goal, an objective. Second, have the necessary means to achieve your ends—wisdom, money, materials, and methods. Third, adjust your means to that end."
It's the first part of Aristotle's quote that millions of people struggle to find and figure out every single day—the part about living a life in which they can get clear about what they want… And then to feel the fear that comes with continually finding and refining and figuring out the answer to that question–"What do I want?"–over and over again in every area of life.
So, do you know what YOU want? …In life? In business? In your relationships?
The great philosopher, Jiddu Krishnamurti said, "The moment you are very clear about what you want to do, things happen. Life comes to your aid—a friend, a relation, a teacher, a grandmother, somebody helps you. But if you are afraid to try because your father may turn you out, then you are lost. Life never comes to the aid of those who merely yield to some demand out of fear. But if you say, 'This is what I really want to do and I am going to pursue it,' then you will find that something miraculous takes place. You may have to go hungry, struggle to get through, but you will be a worthwhile human being, not a mere copy, and that is the miracle of it."
The great explorer, W.H. Murray famously said, "Until one is committed, there is hesitancy, the chance to draw back, always ineffectiveness concerning all acts of initiative and creation. There is one elementary truth, the ignorance of which kills countless ideas and splendid plans; that the moment one definitely commits oneself, then providence moves too. All sorts of things occur to help one that would never otherwise have occurred. A whole stream of events issues from the decision raising in one's favor all manner of unforeseen events, meetings and material assistance which no one could have dreamed would have come their way. I have learned a deep respect for one of Goethe's couplets: 'Whatever you can do or dream you can, begin it. Boldness has genius, power and magic in it. Begin it now!'"
The famous writer, Joseph Campbell once said, "I … have a superstition that has grown on me as a result of invisible hands coming all the time—namely, that if you do follow your bliss you put yourself on a kind of track that has been there all the while, waiting for you, and the life that you ought to be living is the one you are living. When you see that, you begin to meet people who are in the field of your bliss, and they open the doors to you. I say, follow your bliss and don't be afraid, and doors will open where you didn't know they were going to be."
The truth is, it really doesn't even matter WHAT you want.
It's not the WHAT that matters; it's the WANT that matters.
Because most of the time we never get exactly what we thought we wanted in the first place anyway… Sometimes, we get something better instead. Other times, we get something more meaningful. And sometimes we don't even get remotely close to what we want.
But we can never hit a target if we don't know what it is….
So, there's only one question left…
What is it that YOU want?
---
Don't miss a thing! Subscribe below
---
Dean Bokhari's Meaningful show is supported by...
Audible Audiobooks • Thousands of titles to choose from + listen to on any device. Download your free audiobook here.
FlashBooks Book Summaries • Hundreds of self-help and business book summaries you can read (or listen to!) in about 20 minutes per book. The best part? The book summaries are designed specifically for busy peeps on the go (like you, perhaps?) Start your risk-free, 7-day trial here. 
Want more details? With FlashBooks, you can get your knowledge on whenever you want, wherever you want. You can listen to audiobook summaries on your morning commute to work, or you can easily read a summary on your phone while you're waiting in line at the bank. No matter what you're doing or where you're going, FlashBooks are flexible enough to be taken along for the ride, ready to help you get more knowledge in less time. Get access to hundreds of best-selling business + self-help book summaries for just $1 here or visit getflashnotes.com/join to get started today.  Join for just a buck today. If for some reason you're not diggin' it, you can easily cancel whenever you want (but if you're anything like any of our 150,000+ other members, you'll probably wanna stick around!) Join for just $1: getflashnotes.com/join
---
---
LIVE LIKE YOU GIVE A DAMN,
DEAN BOKHARI //  Join 578,321 members of the Meaningful Movement »
---
Connect with Dean: 
Subscribe to blog (it's free) | Twitter: @deanbokhari | Facebook | LinkedIn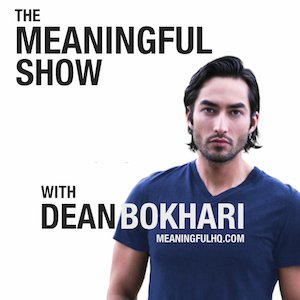 "Dean Bokhari's Meaningful Show is the Self-Improvement Podcast I've been waiting for. It's actionable, inspiring, and BS-Free."--Brett Silo

---
Search for more podcasts + articles...
---
---
Top Audiobooks narrated by Dean Bokhari on audible
Book summaries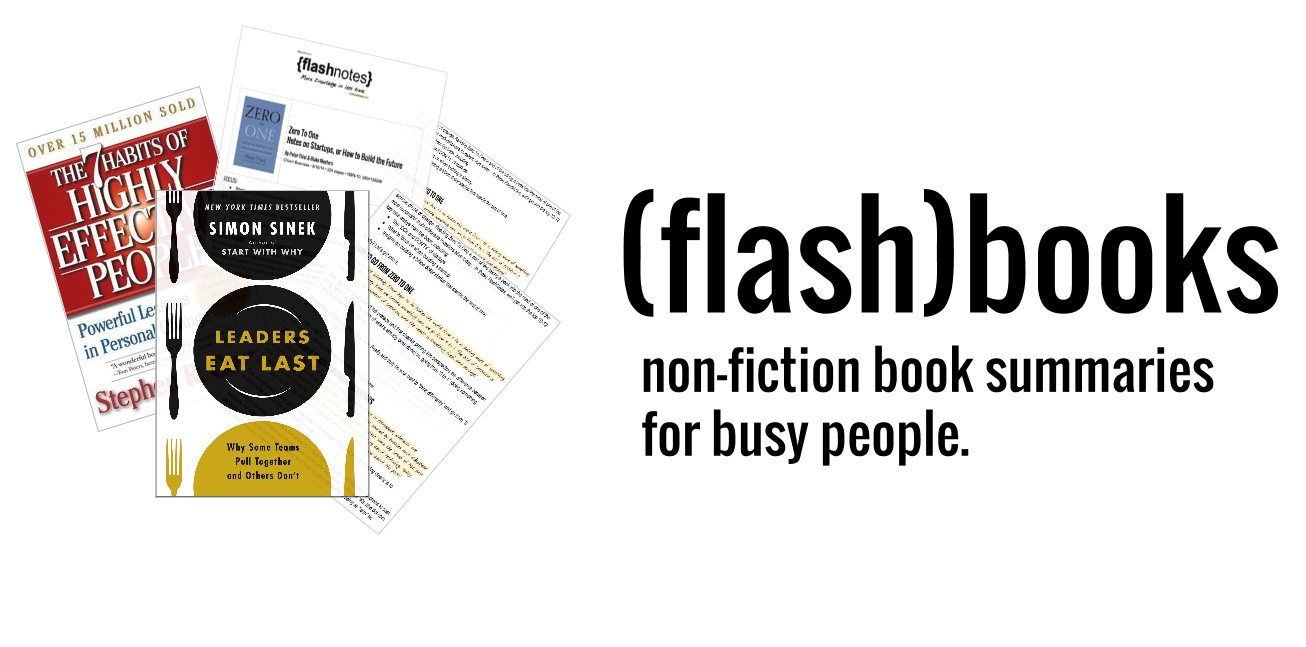 (Click here. Opens new window)
Read or Listen to top Self-Help + Business Book Summaries in 20 Minutes or Less.
NAV